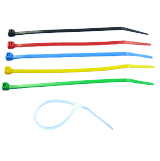 CABLE TIES
Tough, good quality, durability. Assorted colors: red, blue, green, black.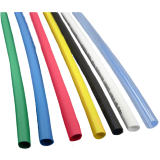 HEAT SHRINKABLE TUBINGS
REACH, CSA and UL approved. heat-resistant up to 125℃. Colors: black, red, blue, white, yellow, green and transparent.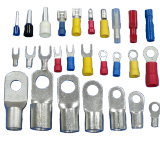 TERMINAL LUGS
A device attached to a conductor. Provide a variety of options such as Ring Terminals, Fork Terminals, Butt Splice.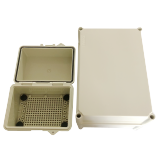 WATERPROOF JUNCTION BOX
Waterproof, anti-dust. Used to protect wiring connections. ABS materials, IP68 approved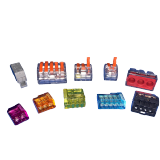 WIRE CONNECTORS
Used to connect wires. Provide a variety of options such as screw-on wire connectors and push-in wire connectors.
關於碩嘉
ABOUT US
We specialize in providing customers with various materials such as wiring accessories, large and small hardware, communication network materials, electronic parts, and special parts developing and manufacturing to meet customer needs.We have a professional service team, strict quality requirements, and fast delivery to meet customer needs.